We Build Fast, Responsive & Beautiful Websites
From large-scale eCommerce websites to single-page informational websites our team has you covered. 
Spark Creative is your one-stop-shop for all your web design & development needs. Spark Creative develops websites on the world's most powerful and popular platforms

Template Based Websites
Starting at $1,200 $1,080
Affordable Fast Turn-Around
Beautiful, responsive websites made easy and fast. Simply select a template from our extensive library and our team will assist you with customizing the site to match your brand and content.
Custom Designed Websites
Starting at $2,400 $2,160
Looking to create a custom and unique website? No problem, your support team gives you access to quality designers, web developers and project managers that will walk you through a simple process to creating your custom site.
Project Start Consultation
We kick things off with a consultation call with your dedicated team, discussing your goals for the project.
Sitemap and Content Collection
From there we look to outline the sitemap and collect all the necessary content for the project.
Wireframe Creation
Once the content is received our team creates a full wireframe of the website. The wireframe will give you a clear sense of the layout and structure of the site.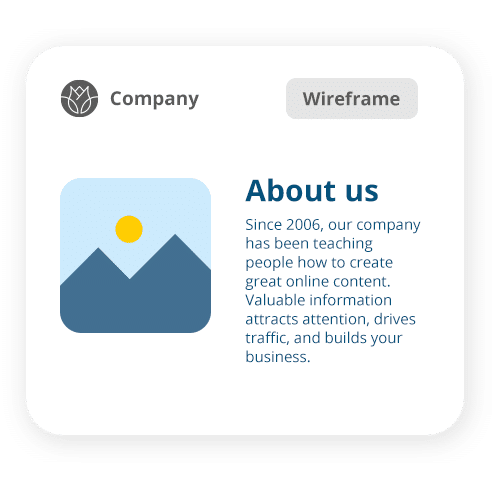 Template Selection or Custom Design
Next, we move into the Template Selection or Custom Design phase depending on the design approach selected.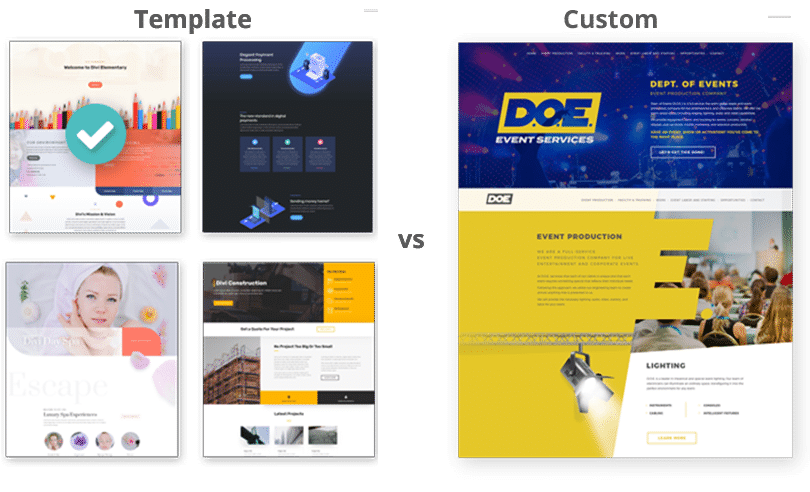 Development Stage
Once the design is completed or the template is selected we move into the development stage and create the full website on our staging server.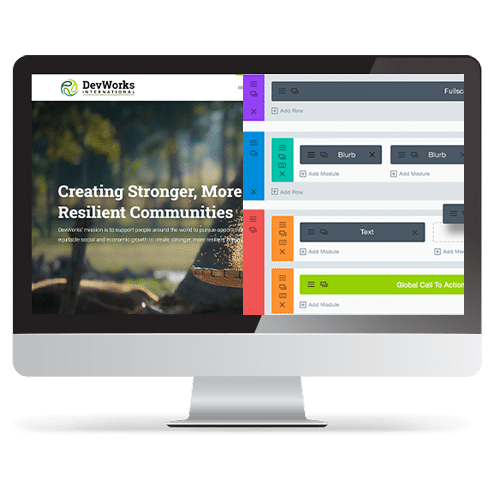 Polishing Rounds
We present you the fully developed website and provide 3 polishing rounds to get the website to where you are 100% satisfied.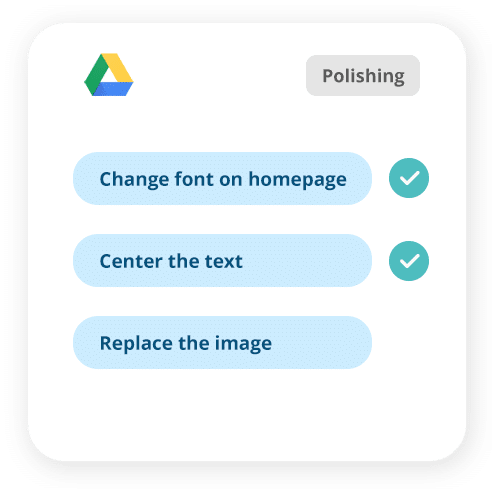 Website Migration
Once the website is complete we work with you to get the website moved onto the hosting of your choice.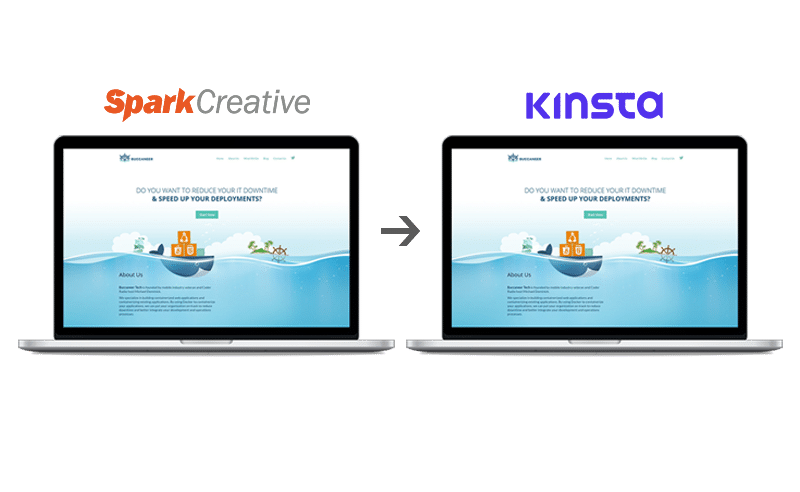 Live Website & Tutorial
After migrating the site we do a final sweep to make sure everything is running perfectly. We then do a 1 hour web call to walk you through the backend and teach you how to edit and update your website.
Maintenance & Support
WP Maintenance is our flexible maintenance, hosting and support package which gives you everything you need to keep your website up to date and running smoothly.
Our Web Development Services
Informational Business Websites
Looking to create a high-quality informational website for your small business? We deliver high-quality, responsive business websites that will help you promote your business and stand out from the crowd.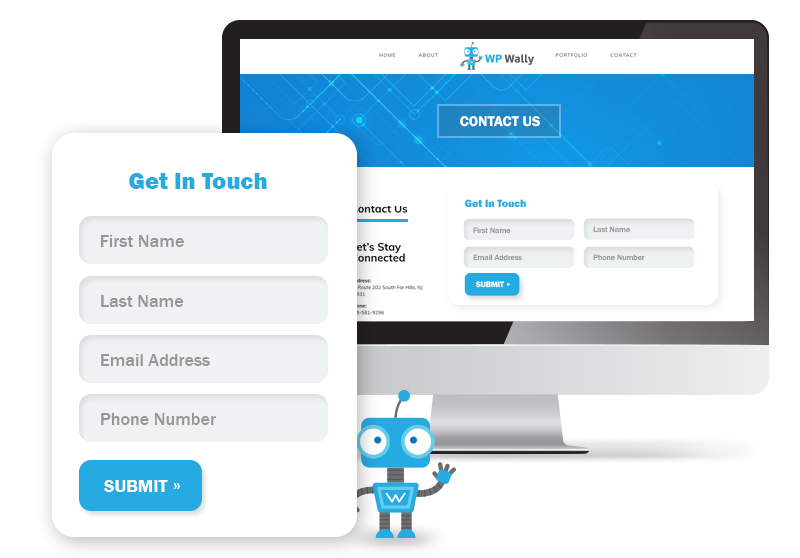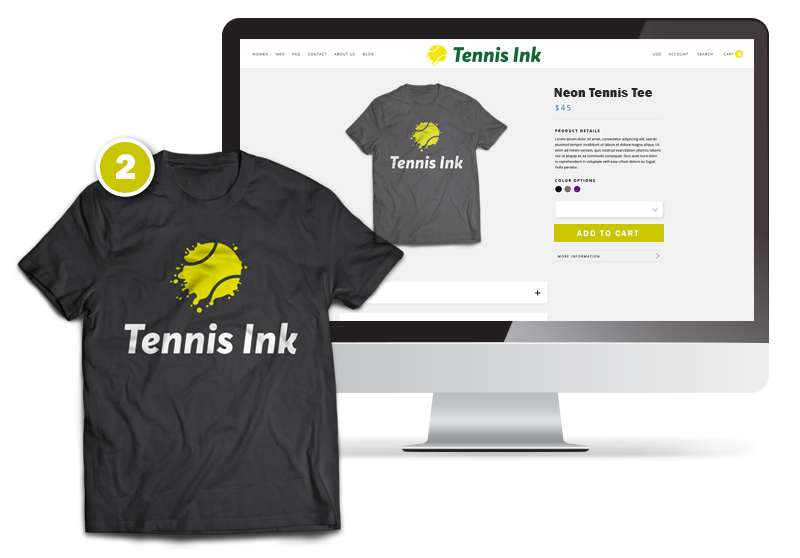 eCommerce Websites
Looking to sell products on your website? We have a team of eCommerce specialists ready to create your beautiful and secure online store on a variety of platforms including WooCommerce, Shopify and Squarespace.
"We had a great experience with the Spark Creative team. They were timely and efficient, and we've gotten really excellent feedback on the logo and website they designed for us. Highly recommend!"

Jeannie R. – DevWorks International
Website Maintanence & Support
Do you have an existing site that you would like maintained or improved? Spark Creative has a team of web support pros that can keep your website running smoothly or help you make drastic improvements.
Landing Pages
Landing pages or squeeze pages are useful tools for marketers and businesses alike. Our talented designers and developers can create effective landing pages helping you convert your leads into sales.
Coming Soon Pages
When you are looking to establish your online presence, but aren't ready for a full website a coming soon page is a great place to get started. Our team can assist you in quickly launching your coming soon page giving prospective clients a way to get in touch.
Want to discuss your website project and see how we can help?
We offer no obligation, 100% free consultations. Schedule yours today.